TARTINI STRING QUARTET
MUSICIANS
---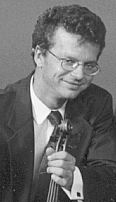 Miran Kolbl, violin
Miran Kolbl, concertmaster of the Slovenian Philharmonic Orchestra, has won several competitions in previous Yugoslavia. In last couple of years he got two Prešeren Fund Awards, the most important Slovenian award for achievements in Culture: in 1999 for chamber music achievement and in 2000 for soloist achievements (for interpretation of Violin Concertos by Mendelssohn and Alojz Ajdic, one of outstanding contemporary Slovenian composers, for Tchaikovsky's Dance Russe, solo piece for violin and orchestra from Swan Lake, and for soloist parts in R. Strauss's Le Bourgeois Gentilhomme).
He played also Violin Concertos with orchestras by : Brahms, Mozart, Pleyel , Tartini , Bach , Lalo , Wieniawski , Prokofiev , Lutoslawski , Alojz Ajdic, Tschaikovsky and Vivaldi and recorded for CD Mendelssohn - d minor, Prokofiev g-minor, Ajdič and Mozart B major Concertos.Miran Kolbl studied in Cologne (Germany) with professor Igor Ozim and improved his quality at the chamber play with the famous string quartet Amadeus.
---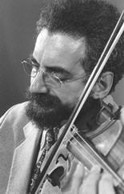 Romeo Drucker, violin
Romeo Drucker studied violin with prof. Dejan Bravničar at the Ljubljana Academy of Music. He received two Prešeren prizes from the Academy of Music and the University of Ljubljana. He got also the Prešeren Fund Award, the most important Slovenian award for achievements in Culture in 2001 for chamber music achievements. Already as a student, he began playing with the Slovene Philharmonic, where he later regulary worked until 1993. Since then he has been employed as a freelance artist. His soloist engagements include performances with such orchestras as the Slovene Philharmonic, Camerata Carinthia and the Ivan Zajc Opera House in Rijeka, Croatia. As a soloist and concert master he has worked regularly with the Chamber Ensemble Slovenicum.He was also appointed concert master of the Orchestra da camera del Friuli-Venezia-Giulia in Italy.Actually he is the Leader ( concertmaster ) of the Croatian National Opera House "Ivan pl. Zajc" and the Rijeka Philharmonic orchestra.
1970 - 1974 Member of the Ivan Zajc Opera house orchestra
1974 - Study at the Academy of Music in Ljubljani
under prof. Dejan Bravničar.
1974 - Member of the Slovenian Philharmonic orchestra
1978 - 2nd. violins principal of the Slovenian Philharmonic
1978 - Academy of Music students Preseren prize
1981 - Ljubljana University students Preseren prize
1983 - Member of the Tartini string Quartet
1993 - Free lance artist
2001 - Preseren Fund Award - the most important Slovenian award
for achievements in culture
2002 - Special acknowledgment by the 300th. anniversary of the
"Academia Philharmonicorum Labacensum"
2002 - Appointed leader of the Rijeka Philharmonic orchestra
2004 - Principal leader of the Croatian National Opera "Ivan pl.Zajc"
and the Rijeka Philharmonic orchestra
additional

news
---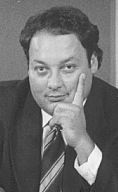 Aleksandar Milošev , viola
The violist Alexander Milosev studied under prof. Zlatko Stahuljak at the Zagreb Academy of Music. As a member of the Slovenian Philharmonic Orchestra, he is a leader of the viola section. Since 1988 Alexander Milosev has been performing as a soloist well as a member of the Tartini Quartet.
---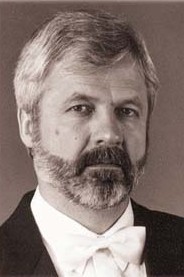 Miloš Mlejnik, cello
MILOŠ MLEJNIK is native of picturesque, ancient town of Škofja Loka, an area which contributed a large number of important Slovenian cultural personalities.
He inherited the love for the violoncello from his father, who also
provided the first instructions how to play the instrument. Mlejnik graduated at the Ljubljana Music Academy in 1970 in the class of proffesor Oton Bajde, who remained his tutor also during his post graduate studies. Having completed this, Mlejnik continued advanced studies under Siegfried Palm at the Köln High School of Music, and master courses under Enrico Mainardi and Andre Navarra.
From 1977 to 1990 Mlejnik was solo cellist of the Slovenian Philharmonic Orchestra.
Since 1979 he has worked as professor at the Ljubljana Music Academy, though his pedagogical work also includes summer schools for the violoncello
He appears frequently on the concert stage as a soloist with various orchestras, but especially as member of the Arcadia-Trio and the string quartet Tartini.
He toured all over Europe and appeared at many importand international
music festivals. He also performed as a soloist with the Slovenian Philharmonic orchestra in the famous Carnegie Hall in New York, Gewandhaus in Leipzig and the Schauspielhaus in Berlin.
Miloš Mlejnik is one of the leading Slovenian musicians, a violoncellist possessing clean-cut technique, a full and noble tone as well as elementary musicality.
His repertoire is vast, and includes works from preclassicism up to the present. He gave numerous first performances of works by Slovenian composers dedicated to him.
Miloš Mlejnik won many importand awards, among others the first prize at the competition «Alfred Vorster Preis » (Köln 1972),the second prize at the international competition F.Mendelssohn-Bartholdy ( Berlin 1972 ),
the first prize at the competition of young Yugoslav artists (Zagreb 1973), the first prize at the 10th international competition of chamber music (Colmar 1977), the award of the Prešeren foundation ( 1984 ), and the award of Prešeren foundation as member of the string quartet Tartini ( 2001 )